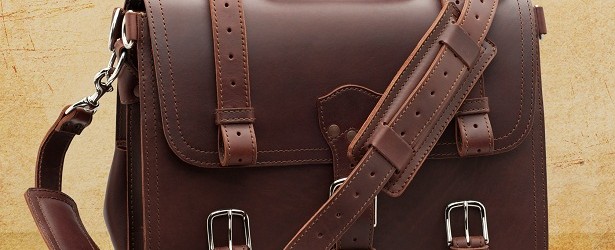 Having been searching for the perfect briefcase for all occasions, I found one in one of the most unlikely places. I took to the internet, which is not usually my style when it comes to style. I prefer to see items such as these in person, so i can feel the leather, observe the craftsmanship and verify the quality. Now that I have, I feel as if I must share it with you all.
The leather goods from Saddleback Leather are of the highest quality, unlike anything I have seen from high-end designer bags even. My recent purchase of a leather travel duffelbag opened my eyes to the world of quality handmade products without designer labels.
I feel this bag embodies a single trait that is shared between all it's admirers, an educated man who knows the value of a quality item with a timeless classic style.
Hypoallergenic 4-5 oz. (2-2.2 mm) thick chrome tanned leather
Polyester marine grade industrial thread (double zero continuous filament)
Stout rivets at all stress points
Handle riveted to metal bar for stiff upper rigidity
Only three major seams
Shoulder strap is adjustable from 36″ to 59″
Tough pigskin lining (suede upon request). Pigskin is the second strongest hide in the world, second to kangaroo.
Another great thing about these briefcases is they come in three different colors to fit your personality, personal style as well as you image. This style can represent lawyers, doctors, professors, archaeologists (I tend to think of Indiana Jones, which really encompasses many of these styles in one, and transcends them all with a single bag), and business men alike. I went with the briefcase in chestnut to match my overnight bag and overall color versatility.
With several leather bags including messenger style bags, travel bags, satchels and more in various designs, shapes and sizes in addition to the pictured briefcases, check out Saddleback Leather because quality like this is rare.
Leather briefcases from $519 on on Amazon or at Saddlebackleather.com


[ad name="go-STIL-smbanner"]