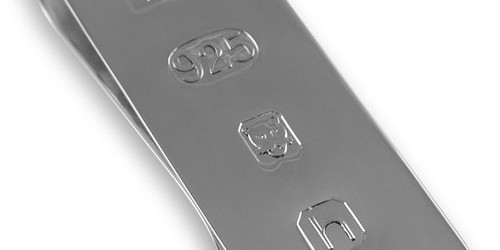 I often find myself in this predicament, do I want the style of a card wallet or the simplicity of a money clip? I traditionally find it is best to just carry 3 cards, an ID and some cash, all of which fit nice and tightly into either device. Situation usually dictates my choice, am I wearing slimmer fitting slacks or more roomy clothes that can absorb the extra bulk without bulging out. More often than not, I pair a money clip with more formal attire since it tends to be more fitted and thinner fabric and thus would accommodate a card wallet less elegantly.
I believe this may just be a part of the evolution of the wallet in an effort to simplify our lives. Gone are the billfolds with family photos, handfuls of receipts, business cards of every contact and change pockets. Just as phones are becoming smaller and slimmer to fit in or pockets, we must make room for them by reducing other pocket accessories. Wallet carrying has also moved to the front pocket, for convenience, safety and sitting comfort.
If you haven't yet upgraded to this style of slimming down your wallet, you should try it on for size. It may be difficult the first few days, but will find later that it suits you. It could also improve your back and blown out pocket situations too!
My favorites, and the ones I carry are the card Tods card carrier and one by Jack Spade. As money clips go, they are so simple, yet can be so customized to taste with monograms, varying shapes and sizes, etc. I would suggest making it a personal item unique to you. However, if you would prefer to share styles with James Bond and me, you can always get the handmade sterling silver Douglas Pell money clip (via James Bond Lifestyle).
Douglas Pell money clip – £98 from Douglas Pell
Tod's Leather Card Holder – $95 from Tod's
Jack Spade Card Holder – $115 from Jack Spade