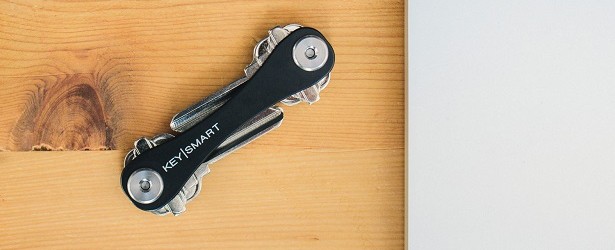 I'm always on the lookout for a better way to slim down on things I carry in my pocket (hence my interest in Coin to slim my wallet), and now a sweet product to address my bulky key ring. Keysmart has come up with a simple yet ingenious idea of organizing your keys in a Swiss army style stacking arrangement. The simple, clean design keeps your keys slim and organized without adding hardly any more bulk or weight.
[ad name="STIL-Medrec"]
I've been using it for about a month now and couldn't be happier. The solid aluminum construction (or sleek titanium) looks great, my keys slide out effortlessly, and I can add or remove keys at my leisure. Now I just need one for my work set!
Pocket key organizer by Keysmart – $25