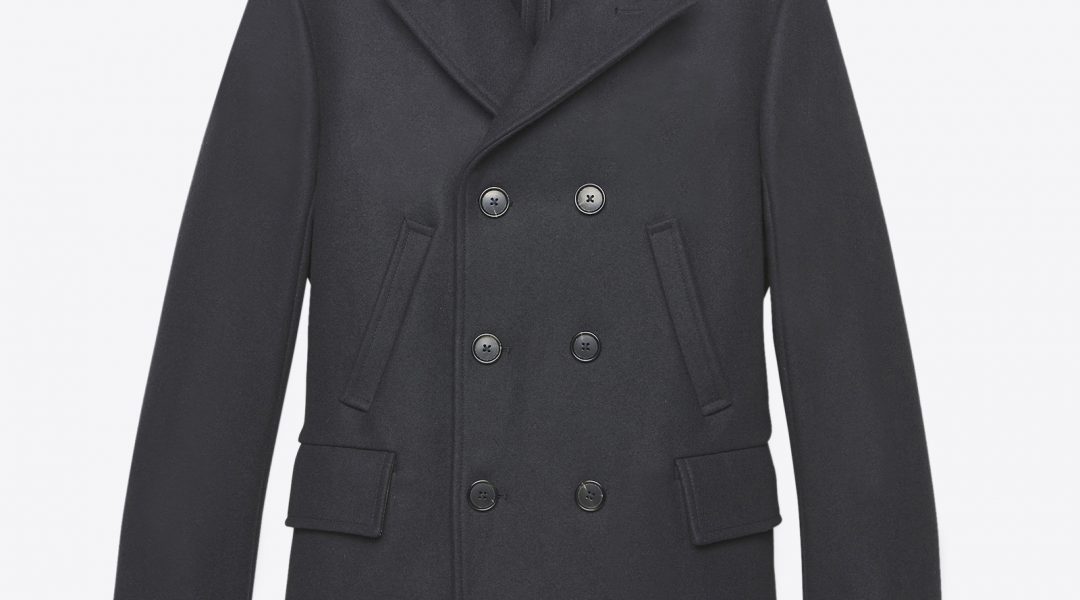 I've been in the market for a new peacoat ever since moving back to the San Francisco bay area. It's kind of a prerequisite for winter, and as much as I love the traditional navy blue, I decided to go with a charcoal grey to coordinate with the oodles black we San Franciscans wear.
Top of my list was the Billy Reid Bond Peacoat, specifically the Trunk Club edition, which was a charcoal grey with the most fantastic appointments of leather and details. A tougher find, the charcoal color was a limited edition (although they currently sell it in other colors).
The Bond coat is actually featured in the James Bond Skyfall movie, although the name originated from the flagship Billy Reid New York store located on Bond Street. The story is that Daniel Craig was the one to bring the peacoat on set because he loved it so much.
One can see why- leather details on the collar and under pockets, horn buttons, a tailored slim fit, this exceptionally made unlined coat was a great addition to my wardrobe.
The Bond Peacoat – from $675 at Billy Reid