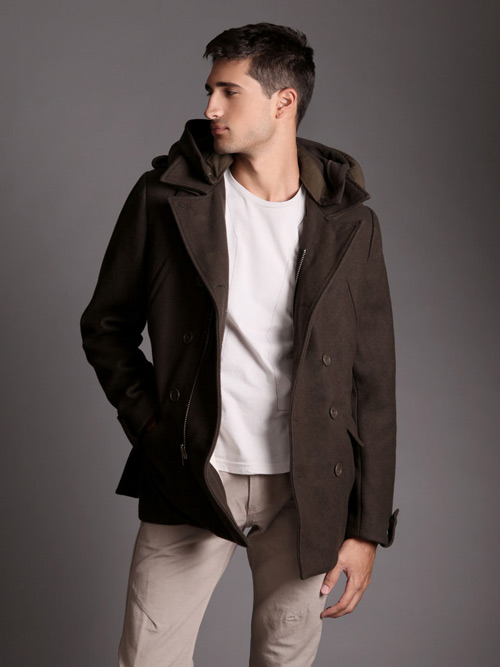 Paul Smith
Double-Breasted Peacoat
$1,605 from Park & Bond

Burberry
Trim Fit Peacoat
$1,595 from Nordstrom

Belstaff
Hermald Peacoat
$785 from Barneys

DIESEL
Wittor Trim Fit Peacoat
$350 from Nordstrom
With Fall already here, the desire for a new favorite jacket has captured me. Maybe it's the San Francisco in me, but I have always been a fan of the Peacoat. The mist and fog over the sound in Seattle evokes that mariner feeling, and a classic peacoat has a truly manly merchant look and keep you warm through the winter. In my search, I have stumbled across many twists on the classic peacoat look, but here are my favorites. Oh, and a few rules to consider when picking out a peacoat:
Must be fitted or tailored – nothing looks worse than a sloppy oversized peacoat.
Keep the classic lines – don't mess with perfection by tradition, it should look like you just stepped off of a fishing boat.
It must be wool – there is a reason it is traditionally wool, for warmth and good taste.
Stick to a dark traditional color – black, dark blue and grey- after all it will be winter soon.
[ad name="go-STIL-smbanner"]