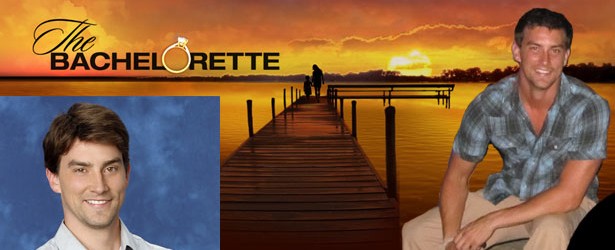 I'm sure there are some people out there asking, what are the guys on ABC's The Bachelorette wearing? Well I do have insight on one of the Bachelors- Jean-Paul.
What was he wearing on that first night where he met Emily Maynard? Let's break it down:
Suit: Custom tailored bespoke two button, two piece charcoal suit
Shirt: Hugo Boss maroon and black striped dress shirt with white patterning
Tie: Hugo Boss skinny argyle patterned sheer silk tie
Shoes: Antonio Maurizi grey perforated wingtip oxfords.
Socks: Happy Socks black, pink and powder blue stripes.
Timepiece (watch): IWC Pilots Chronometer
It seems there was a lot of Hugo Boss formal wear on the first night, and at least 3 more of the Bachelors were wearing at least one Boss piece. Sources say much of Jean-Paul's outfit was bought from Mario's in downtown Seattle.
Learn more about Jean-Paul LaCount on his digital marketing website – LaCount.net
[ad name="go-STIL-smbanner"]