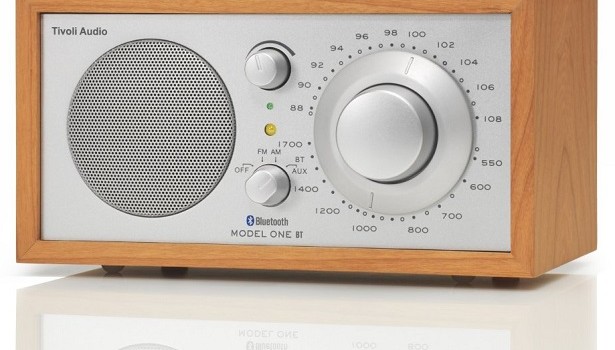 As you may have noticed, I gravitate towards the classically styled and well designed. One such item that performs flawlessly in this arena is the Tivoli Model One by Tivoli Audio. It brings me my news in the morning as I pour my espresso, through the dependable FM radio waves in incredible clarity and depth.
It is subtle and timeless, yet performs boldly.
I went for the Bluetooth model so I would be able to stream through my phone, although the real delight comes from tuning the FM radio. Micro tuning is what this baby does best, and I am able to dial it in perfect for just about any station I am in the mood for.
Deep bass notes, excellent clarity and charming good looks, this radio has it all.
Tivoli Audio Model One Radio – From $259 with Bluetooth Connectivity from Amazon