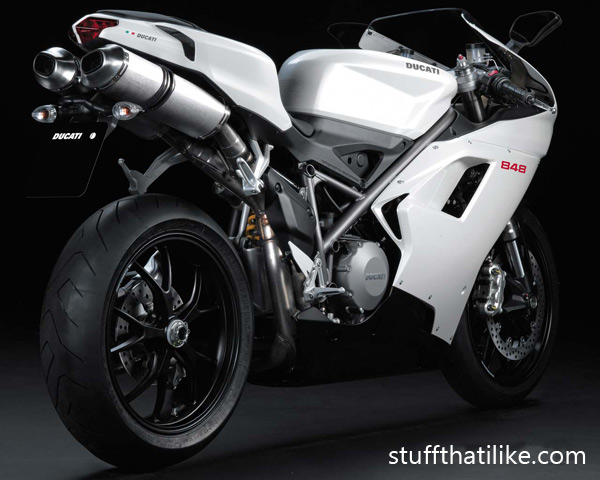 Motorcycles are a thing of passion, beauty and freedom. None expresses this quite like the Ducati 848. Now I know you may be wondering why I didn't just go big and pick the 1098 or 1198- mainly because I value my life. I speak from experience here having test ridden the Ducati 1098 around downtown Seattle (and the nearby freeways). Here is my conclusion:
Ducati 848:
It can kill you just as easily as the 1098
Great for real-world riding and maintenance
Same sexy looks
Available in white
Ducati 1098/1198:
Can kill you faster then the 848
Difficult to control at low speeds …like your girlfriend
Will easily buck you and/or rip your head off …also like your girlfriend
Has the 1098/1198 stickers
Better suited for the track
I rest my case.
$13995.00 MSRP from Ducati