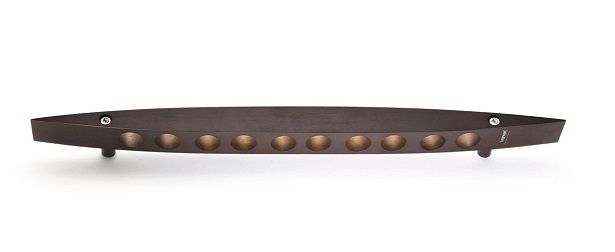 This beautiful shaped wood hanging wine bottle rack is the brainchild of Antonio Lages & Angela Ladeiro. Part of Legnoart, this Italian company is founded on the highest standards of quality and craftsmanship. Award-winning with extreme attention to detail, the innovative design is combined with eco friendly materials and redefines modern kitchenware.
[ad name="STIL-Medrec"]
I'm particular to the look with, or without bottles present (or really any combination thereof). A real eye pleaser, and space saver, this design holds up to 10 wine bottles by their necks on your wall in a decorative way. Display your amazing collection with a modern chic designed rack. Done.
Enoteca by Legnoart – $54 from Amazon