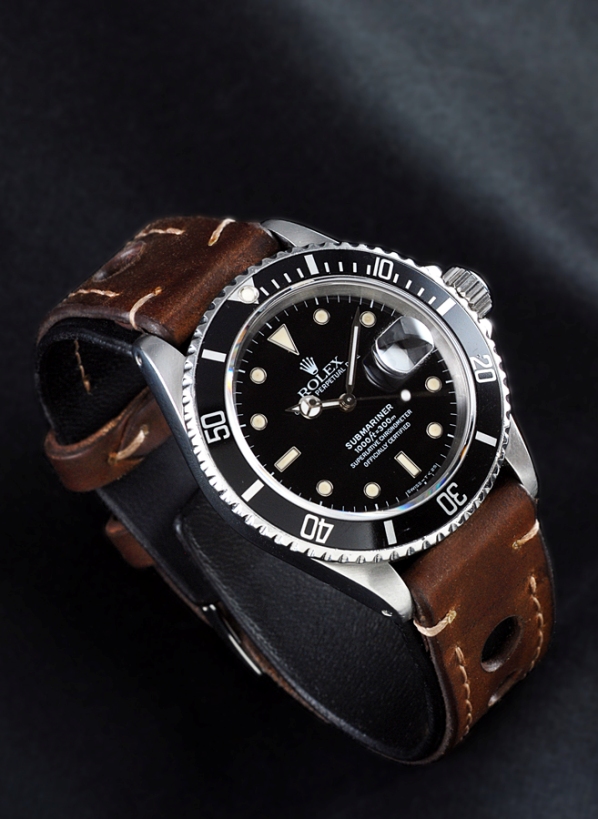 As you may have noticed from previous timepiece postings on my IWC and desired Ulysse Nardin watches, I am quite the affectionado for these man-sessories. That being said, the timepiece strap can really make or break the whole look, much like the right wheels on a car or the frame on a painting- it just brings it all together.
I have searched and found the most amazing custom hand-made leather watch bands worthy to be paired with such high-caliber watches. Attila Aszodi crafts these bands from Shell Cordovan leather for their softness and durability. The unique 2 piece leather designs are strong and sporty, with a touch of class.
Available in limited quantities, the varying colors and widths make it possible to find the perfect match for your timepiece.
Starting at $275 from Attila Aszodi Custom Designs
[ad name="go-STIL-smbanner"]